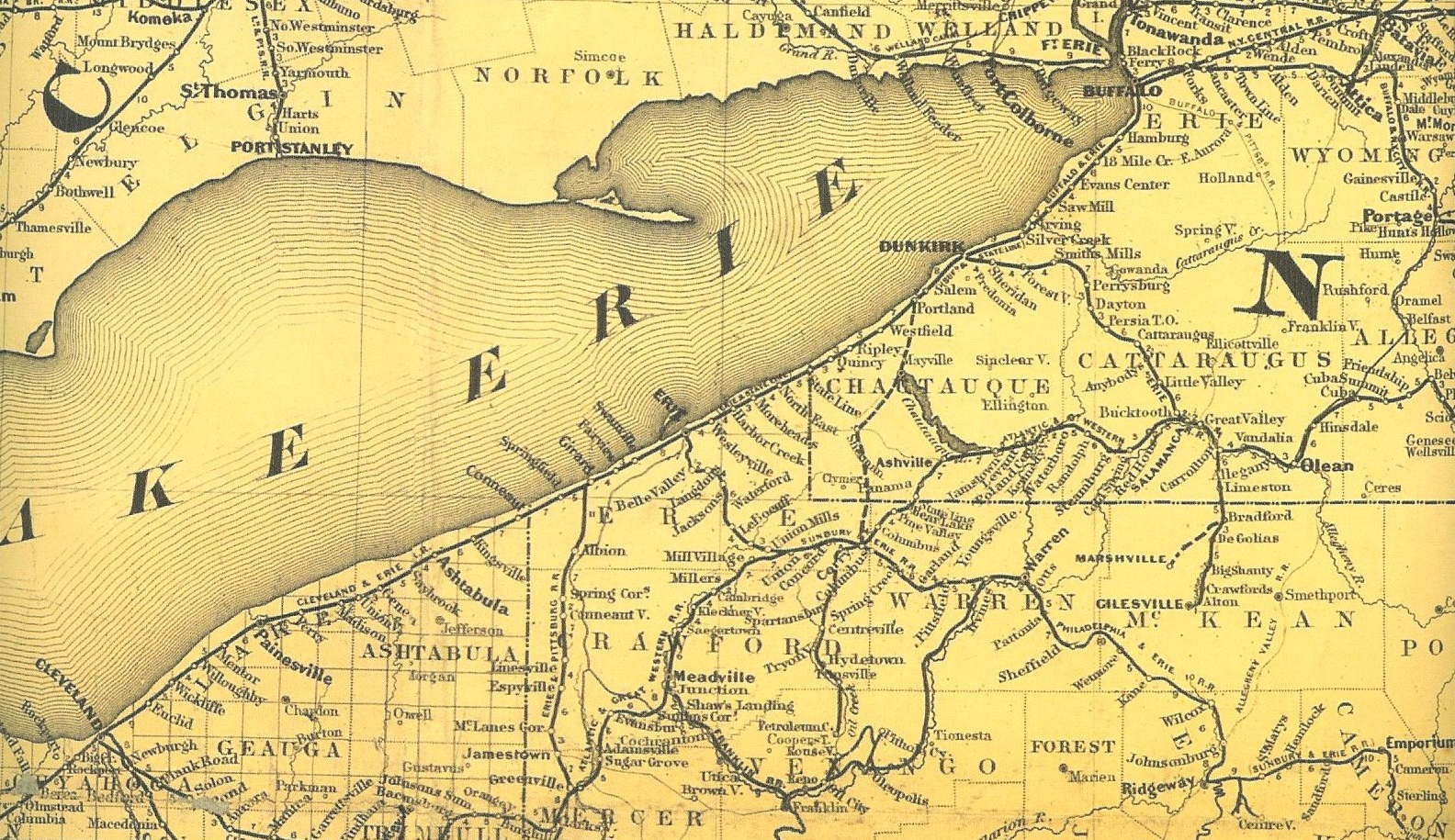 The true story of the 1867 train wreck that shocked the nation -- and changed American railroading.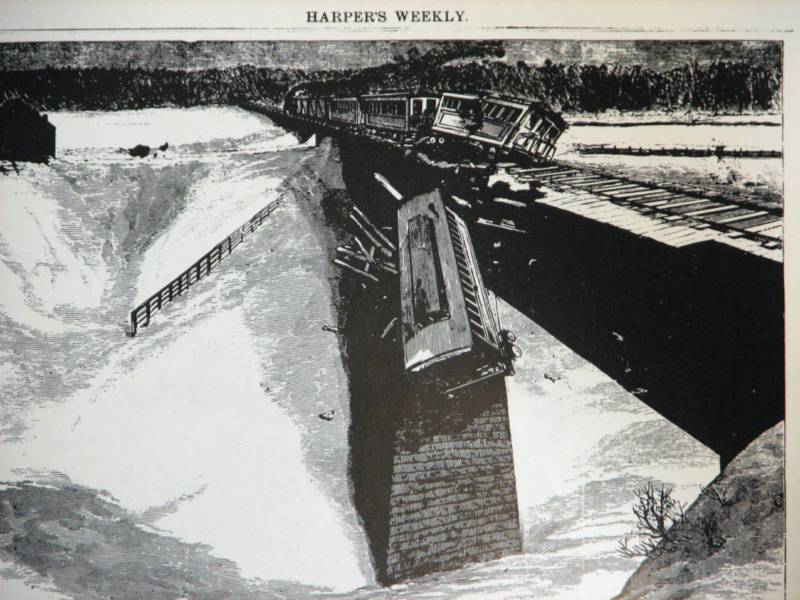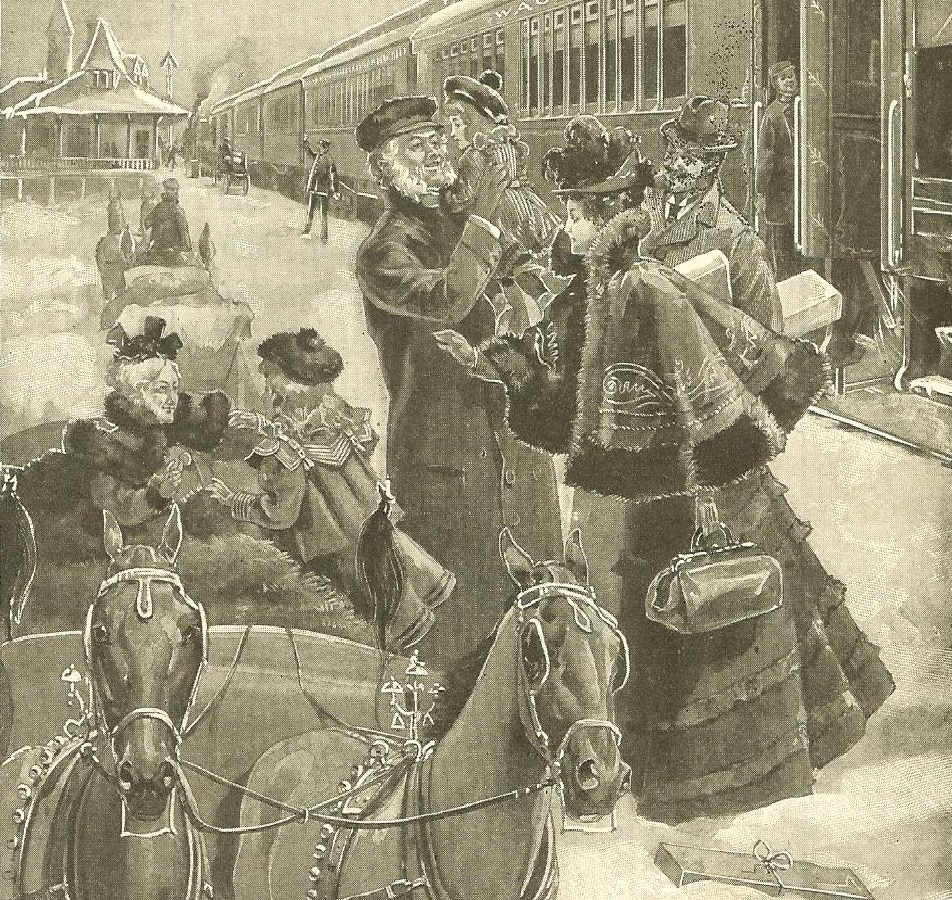 ANGOLA, N.Y. (2012) - The railroad wreck at Angola was the most horrific train wreck of its time in the United States.


A crowded express train heading west from Cleveland toward Buffalo was passing through the rural village of Angola, New York, on December 18, 1867, when the train derailed while crossing a high truss bridge.

Two of the train's wooden passenger cars toppled into the ravine beneath the bridge, catching fire and immolating passengers trapped inside the coaches.

Some 50 people died in a disaster so devastating that American newspapers could conjure just one word for the event: "Horror."

***

Other great disasters -- the Titanic, Lusitania, even a major train disaster nine years later at Ashtabula -- all received attention and became the subject of research and scholarship. But the Angola Horror, over time, was largely forgotten.
  Now, journalist and scholar Charity Vogel resurrects the full story of the Angola Horror in all its gripping, true-to-life detail -- with the first authoritative non-fiction narrative of the 145-year-old event.

  Here, in their own words, are the stories of the survivors who boarded the New York Express that day, along with the stories of those who perished, and the heroism of the Angola villagers who rushed to the bottom of a snowy gorge to respond to the disaster.


Among the characters in the story is a young John D. Rockefeller -- who fully intended to travel on the New York Express that day.

Learn what happened to Rockefeller -- and many others -- in this meticulously researched tale of an important American train wreck, which paved the way for significant changes in transportation law and safety regulation.

History was made at Angola. Here's why.

Coming in 2013....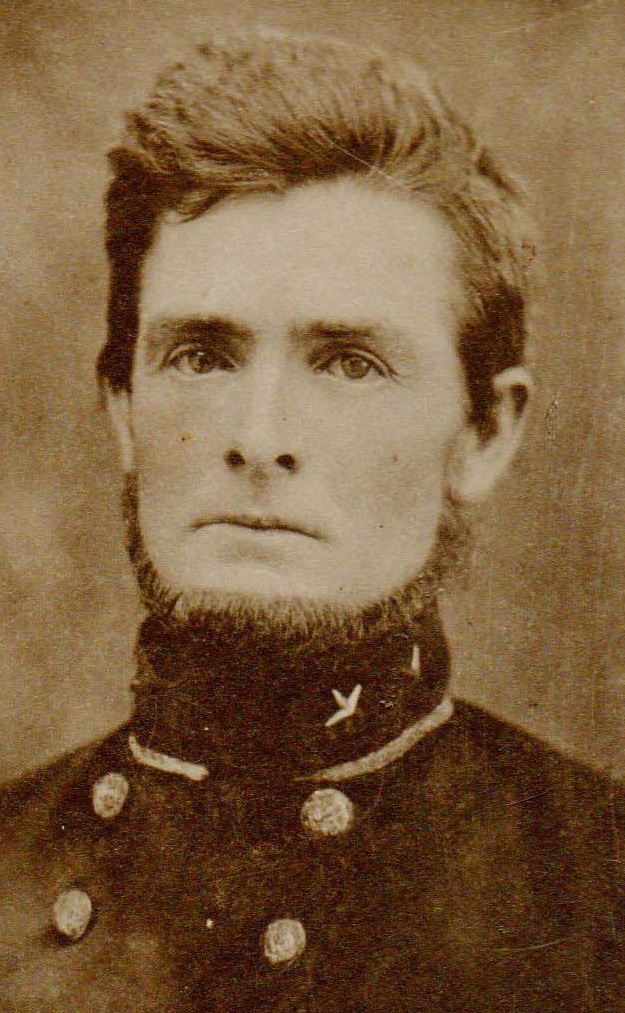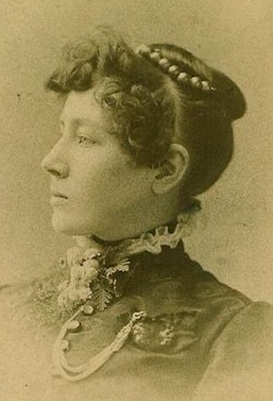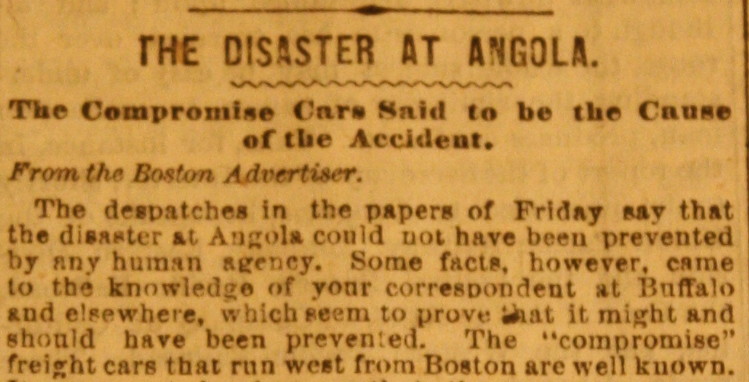 Make sure to visit the Angola Horror: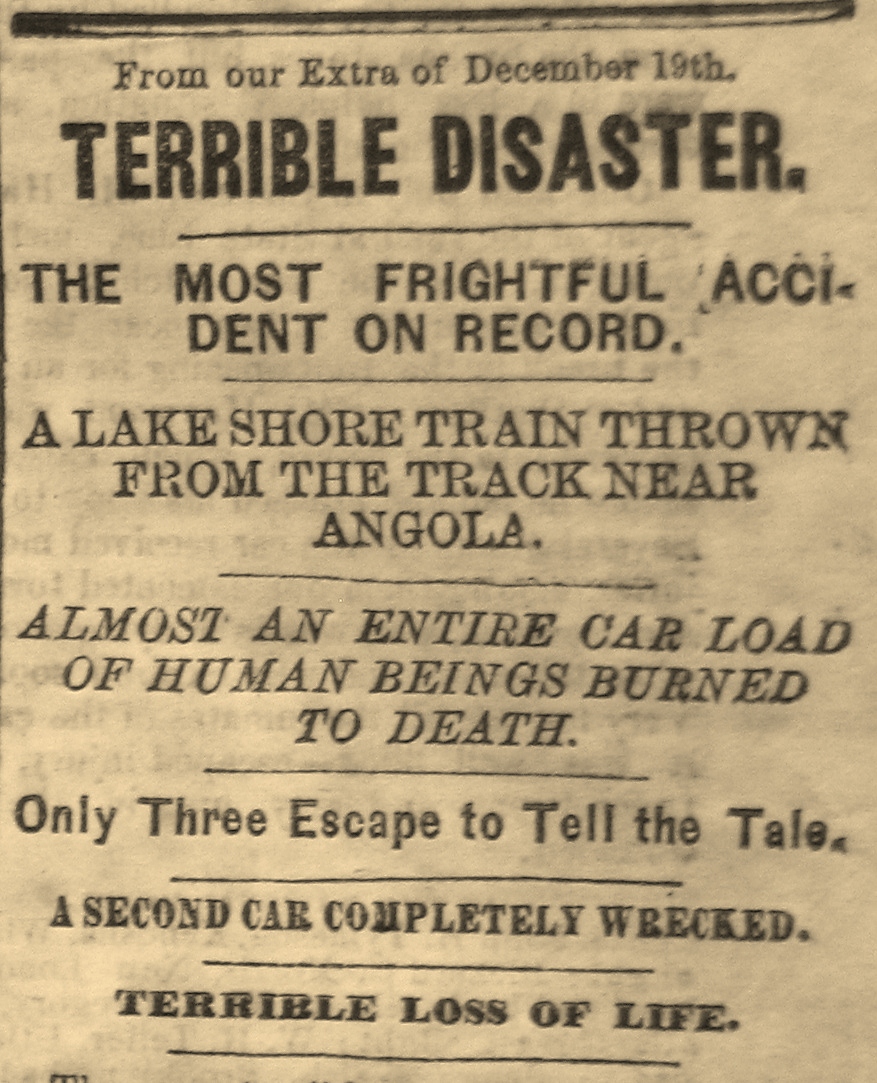 The 1867 Train Wreck that Shocked the Nation

                       and Transformed American Railroads.

      The 1867 Train Wreck that Shocked the Nation

                       and Transformed American Railroads.