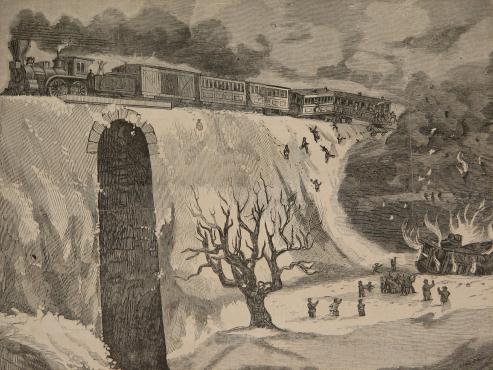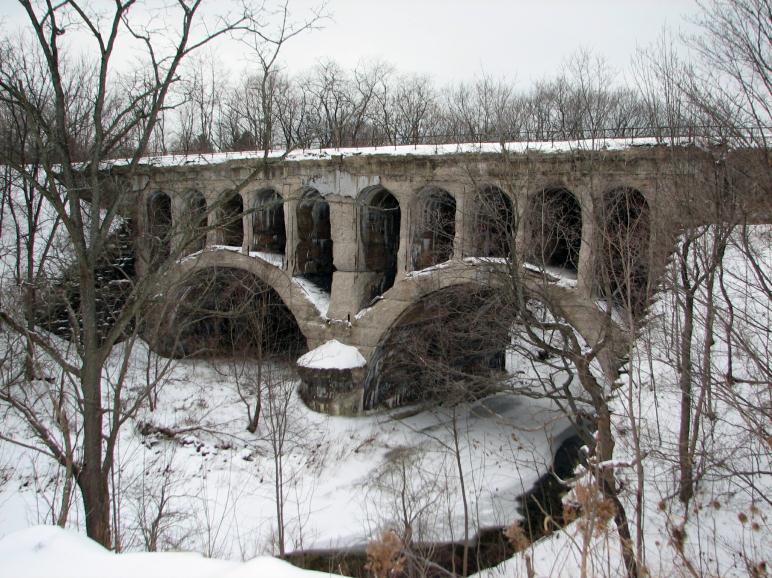 Photo (looking upstream) taken of the wreck site at Big Sister Creek on Dec. 18, 2006, the 139th anniversary of the wreck. In the lower right, you see the old bridge arch encapsulated within the new span. (Photos by T.J. Pignataro)

Scenes from the Angola Horror appeared in many popular magazines and periodicals, including Harper's Weekly and Frank Leslie's, in 1867.




Location of Josiah Southwick's home.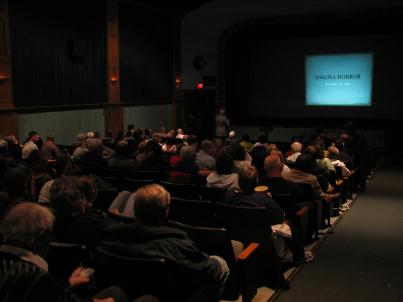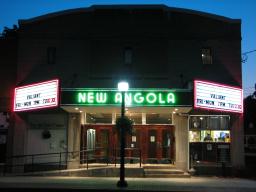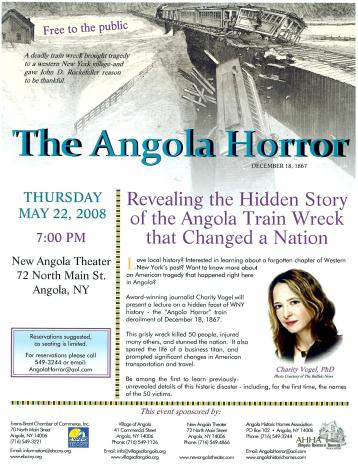 Author Charity Vogel discussed her research into the Dec. 18, 1867, train wreck at the New Angola Theatre in May 2008 following the publication of her article in American History magazine.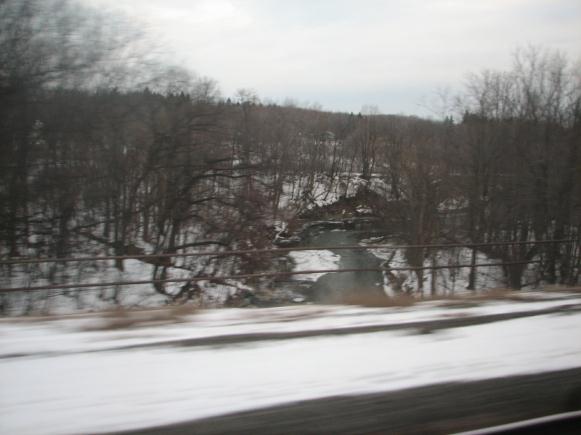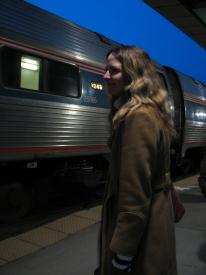 On Dec. 18, 2009, the 142nd anniversary of The Horror, the author boarded Amtrak's Lake Shore Limited and traversed the same span over Big Sister Creek. Here is a photo of the gorge from the bridge looking west.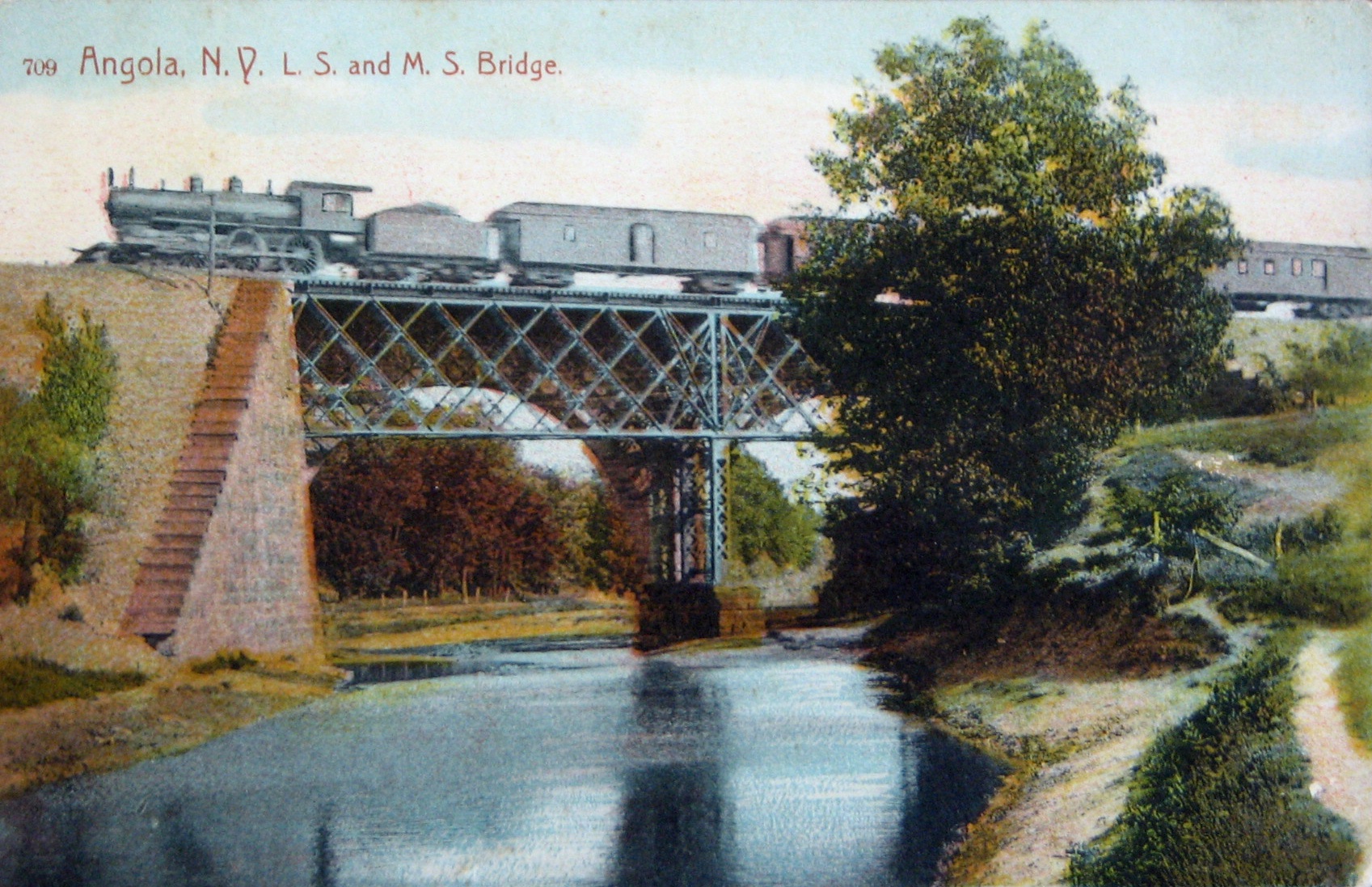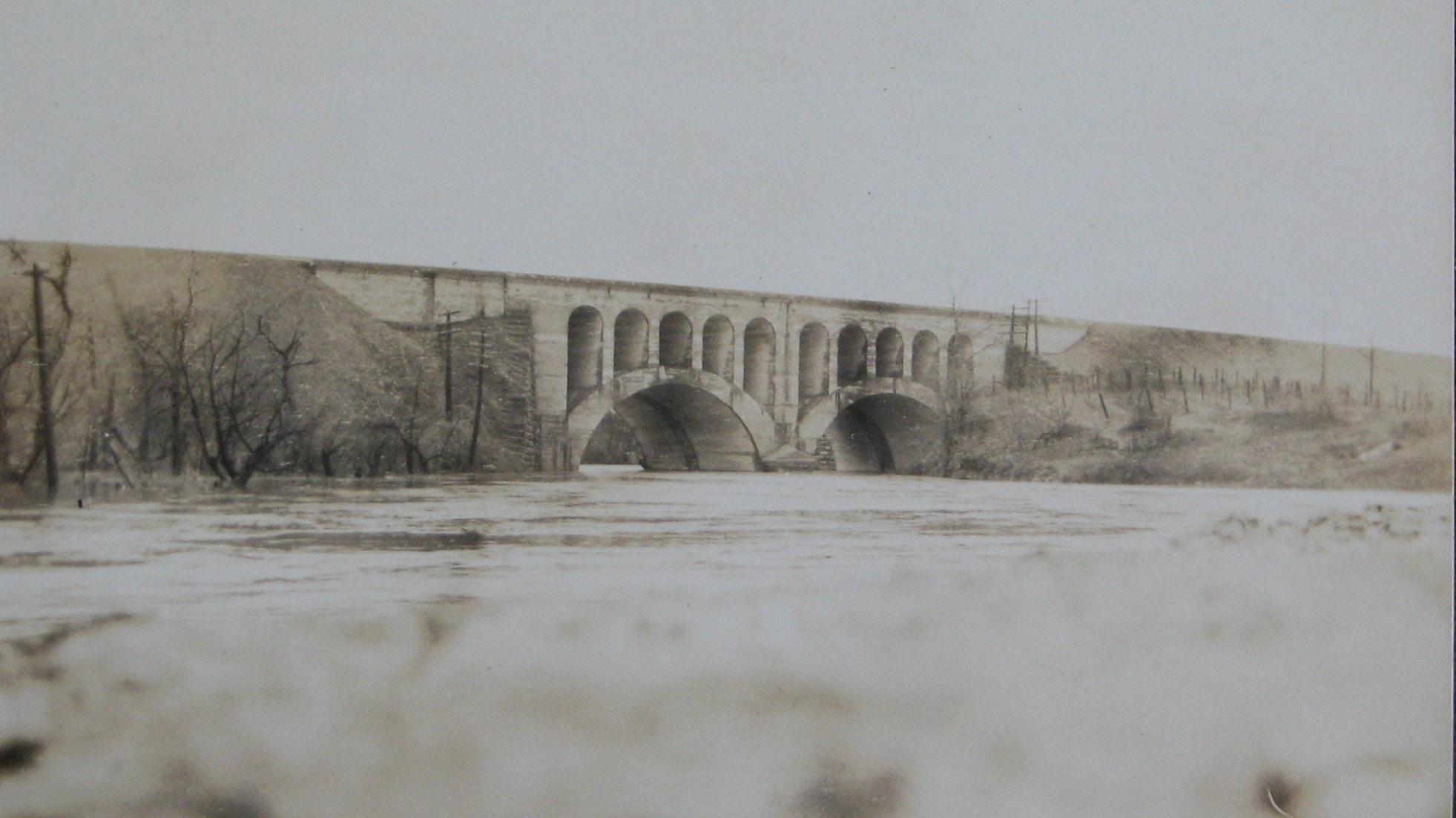 The Bridge over Big Sister Creek, Angola, N.Y.

Although there are no known photographs of the bridge from the time of the wreck, this image believed to date to the turn of the 20th Century provides a glimpse into what the span may have looked like in the years after The Horror.

In the early part of the 20th century, the railroad reconstructed the bridge. A concrete shell was placed over the top of the old bridge, encapsulating the skelaton of the former bridge inside of the new span. The new bridge is seen here at the right.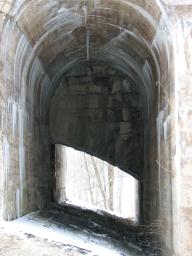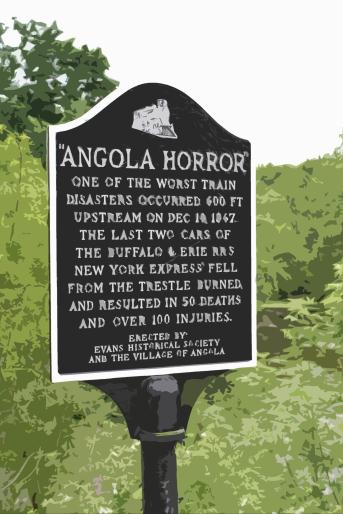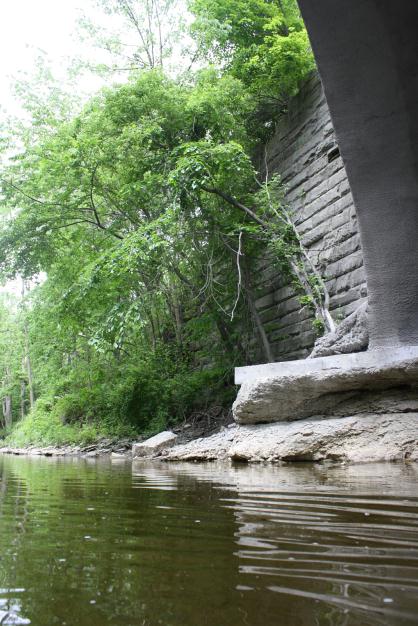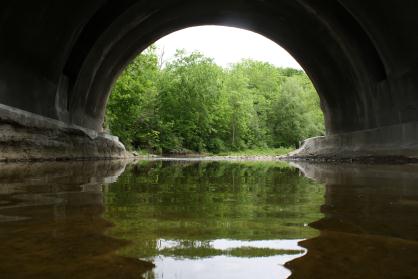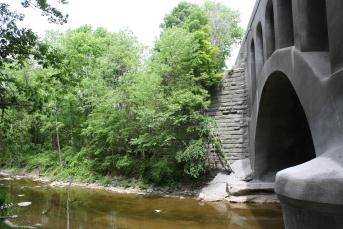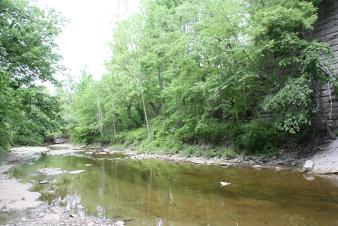 A modern-day view of the site.

Images taken Spring 2012.

Looking upstream from creek-level. The site of the wreck occurred along the Big Sister Creek's banks. Note the railroad's recent refurbished concrete facade of the bridge from the above 2006 photo.

Looking eastward. One of the passenger cars that was jettisoned from the New York Express came to rest on the bank seen in this photograph.

Looking downstream on Big Sister Creek. The wrecked passenger cars wound up on the banks seen on either side in this photograph.

RIGHT: A creek-level view looking upstream through the eastern-most arch of the bridge.

All images taken by T.J. Pignataro.

RIGHT: A view of the creek banks where the cars came to rest as seen from Big Sister Creek looking downstream from just beneath the eastern-most arch of today's bridge.

Early settler Joseph Bennett, upon first seeing the scenes of

Big Sister Creek in the early 1800s, wrote in his diary that he saw "...about half a mile up...a bend around a beautiful flat."

"Thought I never saw a more beautiful spot," wrote Bennett.

The scene would become the site of the Angola Horror in 1867.

-- Bennett's diary excerpt, courtesy of the Buffalo and Erie County Historical Society.